JUNKUN Lightweight Wheelchair Folding Lightweight Wheelchair for The Elderly Elderly Walker 16 Inch Portable Black Type Solid tire Bearing Capacity 80KG Suitable for a Variety of Roads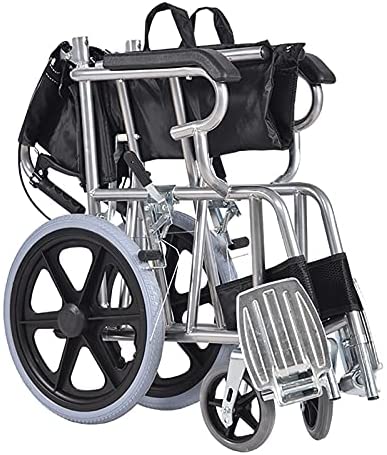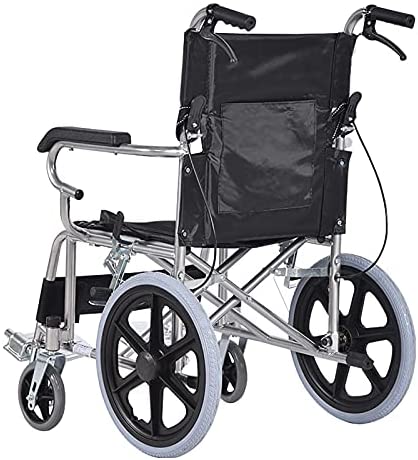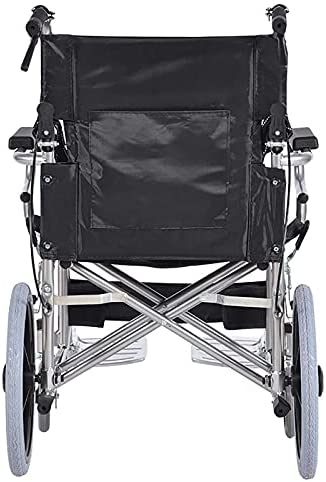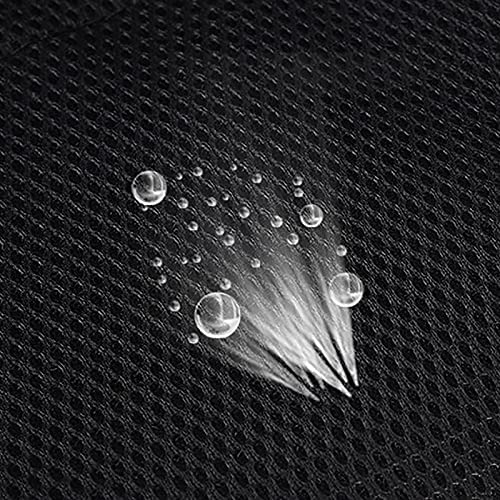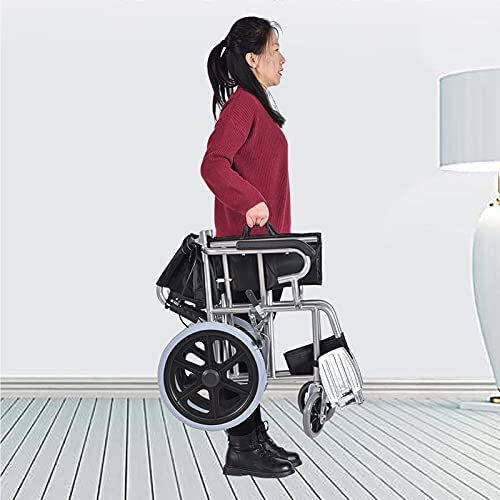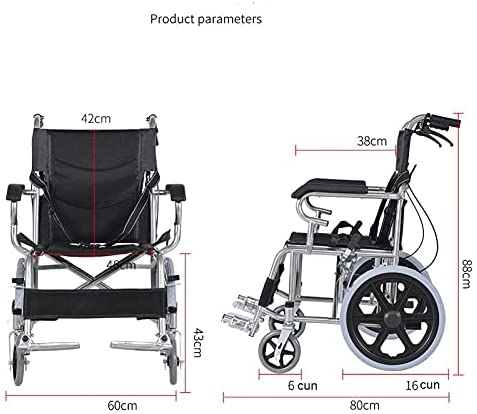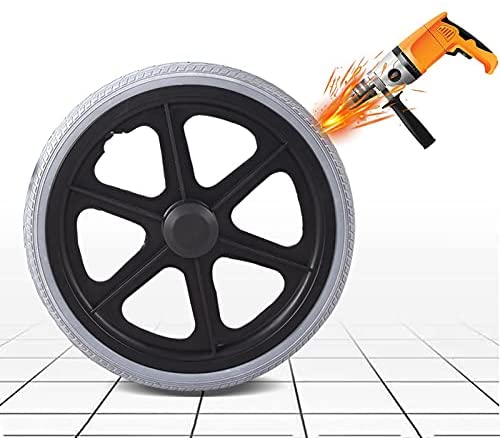 Price: $399.07
(as of May 29,2022 09:35:11 UTC – Details)


As an important means of transportation for the elderly, wheelchairs are the most used means of transportation by the elderly. Although electric wheelchairs appear on the market now, traditional wheelchairs are still praised and used by many consumers. The folding wheelchair is due to its folding function. It is more convenient to use at home, it is a very light wheelchair
Size: 88x80cm
Material: aluminum alloy
Color: black
Bearing weight: 80KG
1. Reasonable wheelchair exercise can improve their physical indicators, and their physical fitness will reduce the occurrence of diseases and prolong their lifespan;
2. It can help patients participate in various outdoor activities, promote interpersonal communication, integrate well into society, and give back to society;
3. Manipulating the wheelchair will stimulate their physical potential. They can complete daily activities like healthy people, and they can also perform difficult cultural and sports activities and competitions to help them rediscover their value, rebuild their self-confidence, and face life better;
4. The expansion of living space can well prevent and improve their depressed "negative" mentality, and become cheerful and optimistic, which is very beneficial to the patient's body, mind and recovery;
5. The wheelchair can not only bring convenience to patients, protect the body, reduce injuries, but also perform various rehabilitation exercises and physical therapy;
★Small and light: The wheelchair adopts a folding design and the folding size is 72*70*23cm. The wheelchair has a net weight of 11KG and is very easy to store in the trunk of the car.
★Sit for a long time without getting tired: the wheelchair is made of mesh Oxford cloth, which is soft and breathable, has a good touch and friction so that the patient has a good riding experience.
★Rust prevention: Electronic spraying steel pipe frame, never rust; the appearance of this product adopts electronic medical water-based coating, which is harmless and eliminates the harm caused by traditional baking paint.
★Breathable cushion: Comfortable and breathable fabric cushion is made of comfortable and breathable fabric with strong air permeability and high moisture absorption.
★Carrying capacity: The wheelchair is designed with X-shaped high-strength steel pipe support, with a stable structure and strong impact resistance. It can effectively carry a weight of 80KG without deformation.