Pivit Rear Anti-Tipper Devices for Medical Wheelchairs | 2 Pack | Easy-to-Install Wheelchair Upgrade Parts and Accessories | Detachable & Adjustable Anti Tips Fit All Standard Folding Chairs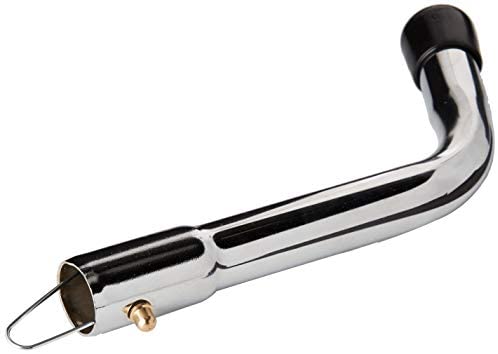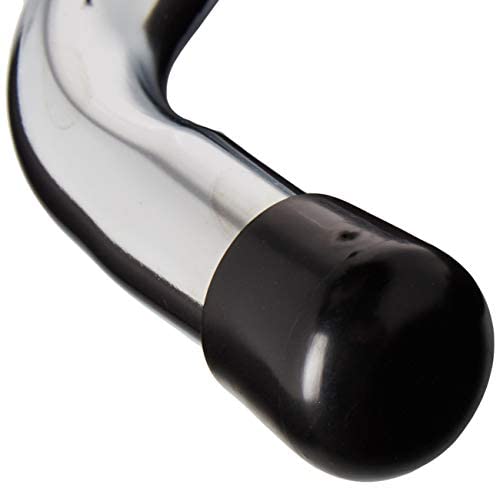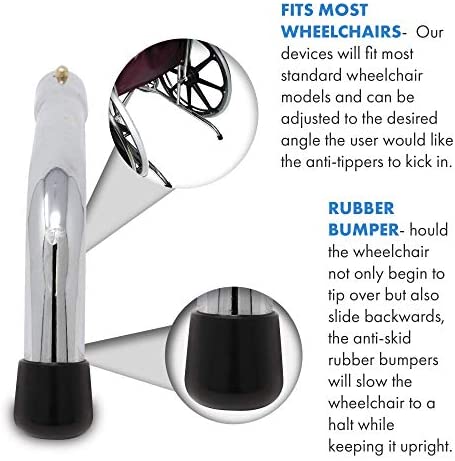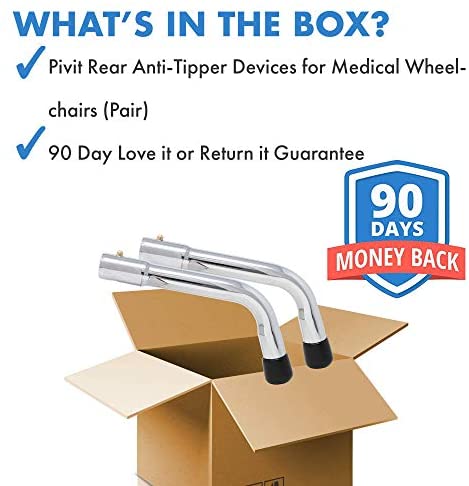 Price: $18.11 - $11.52
(as of May 28,2022 06:38:24 UTC – Details)


Easy-to-install devices instantly make your wheelchair safer by preventing it from tipping back.
Is Discontinued By Manufacturer‏:‎No
Package Dimensions‏:‎5.1 x 4 x 0.6 inches; 11.36 Ounces
Department‏:‎Unisex-adult
Date First Available‏:‎April 10, 2019
Manufacturer‏:‎waymo
ASIN‏:‎B07QG3H8Z1
MUST-HAVE WHEELCHAIR ACCESSORY— Will fit most standard models or any wheelchair with 22.2mm size tubing. Just as able-bodied people occasionally trip and fall, our loved ones that use a wheelchair could potentially tip backwards. While this could lead to cuts, bruises and overall embarrassment, the main concern is head trauma. Adding safety our Rear Anti-Tipper Device will give you and your loved one some much needed peace of mind as they navigate through everyday life.
MADE TO LAST — Our anti-tipper devices are made of durable, high quality, chrome-plated steel that's made to last for years. They're also non-corrosive to keep them from rusting when used outdoors or in the rain. Plus, they are strong enough for extreme use including wheelchair sports like basketball, rugby or marathons.
RUBBER BUMPER — Should the wheelchair not only begin to tip over but also slide backwards, the anti-skid rubber bumpers will slow the wheelchair to a halt while keeping it upright. This helps the user, who may not be able to correct the wheelchair right away, regain their control of the wheelchair without fear of injuring themselves or others.
FITS MOST WHEELCHAIRS — Considering our Anti-Tipper Devices but wondering if they're compatible with your specific wheelchair? Our devices will fit most standard wheelchair models and can be adjusted to the desired angle the user would like the anti-tippers to kick in. This set includes two Pivit Rear Anti-Tipper Devices for Medical Wheelchairs.
EASY TO INSTALL — Don't bother with fussy attachments that require lots of tiny nuts and bolts. Out Anti-Tipper Devices easily install in seconds with the included clamps. But don't be fooled, just because they go on easy doesn't mean they'll fly off with the slightest pressure. These devices are made to hold firm and only detach or adjust when you loosen the easy-turn thumbscrews.