YYOBK Sports Leisure Wheelchair,Folding Self-Propelled Wheelchairs,Lightweight Aluminum Alloy Shock-Absorbing Wheelchair, Elderly Travel Trolley Wheelchair, Manual Wheel Chair for Disabled,Red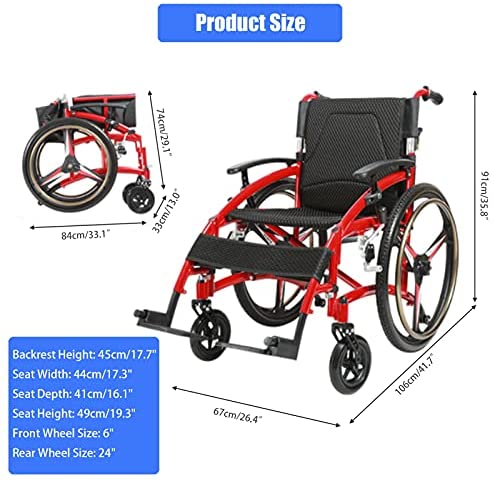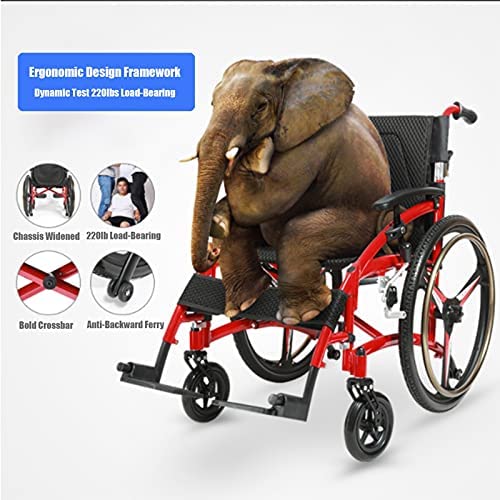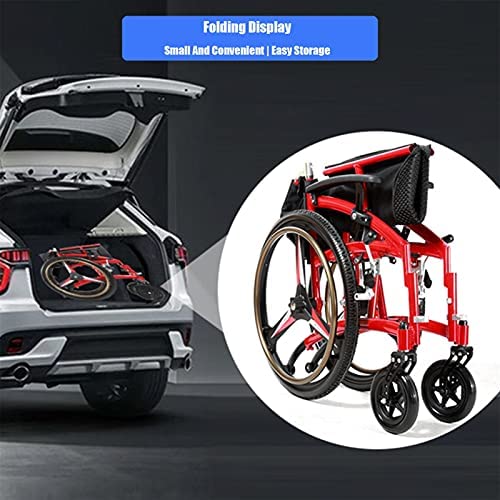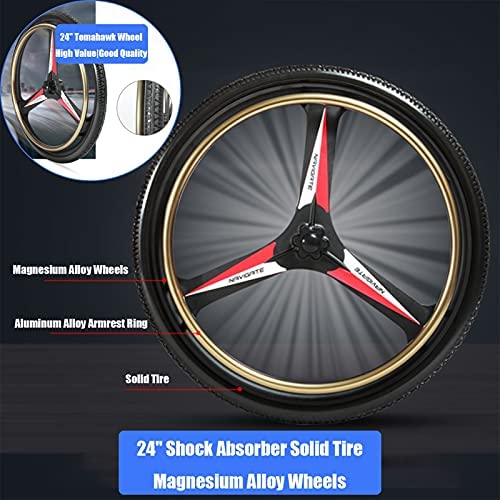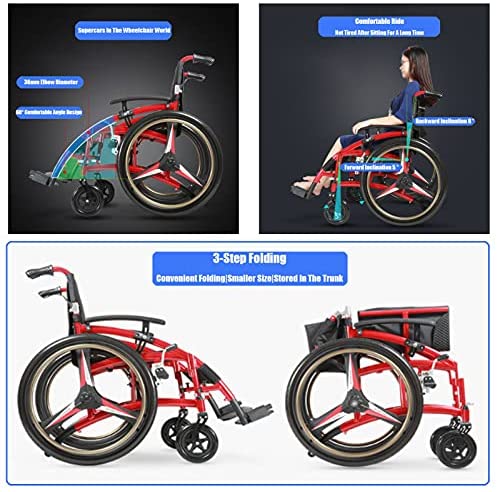 Price: $835.80
(as of May 27,2022 22:10:58 UTC – Details)


Product Name: Sports Leisure Wheelchair,Folding Self-Propelled Wheelchairs,Lightweight Aluminum Alloy Shock-Absorbing Wheelchair, Elderly Travel Trolley Wheelchair, Manual Wheel Chair For Disabled,Red
Product material: aluminum alloy + magnesium alloy + honeycomb cushion
Product unfolded size: 26.4"x41.7"x35.8"
Product folded size: 33.1"x13.0"x29.1"
Product color: red
Product weight: 15KG
Front wheel size: 6"
Rear wheel size: 24"
Tire type: solid tire
The crowd: the elderly / disabled
Wheelchair load: 100KG
Note:
Please be sure to wear a seat belt when riding this wheelchair to achieve better safety protection. Use this wheelchair to give your family better care and use it for daily travel.
Product Name: Sports Leisure Wheelchair,Folding Self-Propelled Wheelchairs,Lightweight Aluminum Alloy Shock-Absorbing Wheelchair, Elderly Travel Trolley Wheelchair, Manual Wheel Chair For Disabled,Red
Product material: Sports Leisure Wheelchair adopts aluminum alloy body, with 24-inch Tomahawk-type magnesium alloy wheels and aluminum alloy armrest ring, which is light, corrosion-resistant and not easily deformed.
Product size: The unfolded size of the Elderly Travel Trolley Wheelchair is 26.4″x41.7″x35.8″, and the folded size is 33.1″x13.0″x29.1″. It is folded in 3 steps, small in size, easy to carry, and can be put in the trunk Storage, not taking up space.
Comfort: The Manual Wheel Chair adopts a honeycomb ventilated seat back, which is skin-friendly and comfortable, strong and durable. Foldable armrests can be raised and lowered, and the height can be adjusted according to the passengers. The design of tilting 5° forward and 8° backward has a better riding experience than ordinary wheelchairs. You can use this chair by yourself or with assistance
Applies to: The product is focused on the elderly and disabled products to help daily activities, adapt to the environment, to meet your needs.